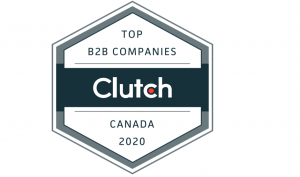 Here at App Promo, we know it can seem challenging for a new company to provide effective marketing services for their new app. That's where we can help! We're experts at rooting ideas in the business strategy to launch an app and properly set it up for success. From PR and social media, to paid media and promotions, our team is sure to have your app downloaded in no time at all.
In recognition of our efforts, we've been named one of the best marketing resources for apps by Clutch, a verified market research firm!
This award is dedicated to our wonderful clients, who helped get this far. They took time out of to evaluate our services with Clutch representatives. They looked into the quality of our deliverables, attention to schedules, our project management, as well as our cost-efficiency. We're happy to say that we've maintained 4.9 out of five stars in light of that feedback! Take a look at one of our recent reviews below: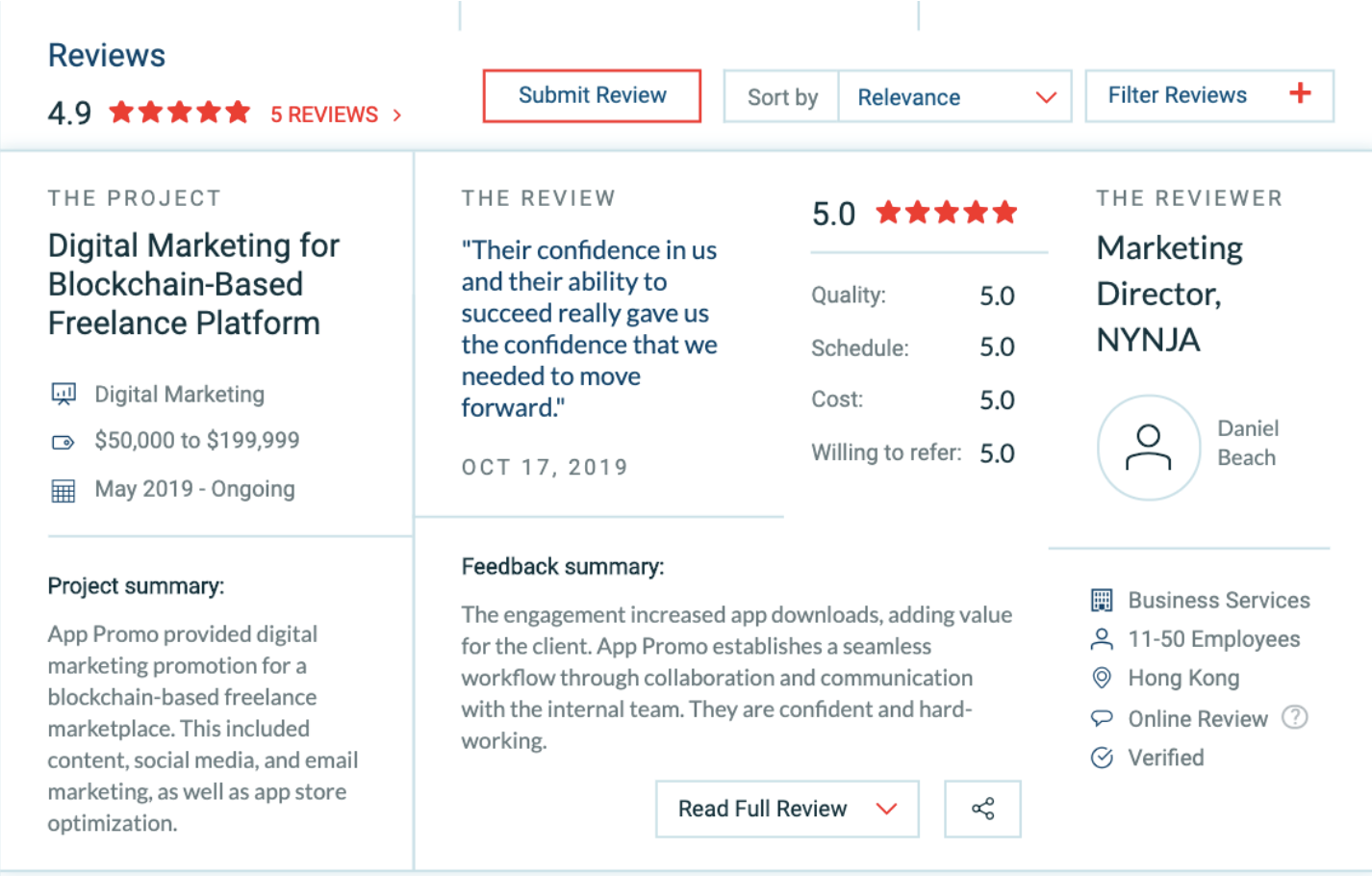 "We are very proud to be recognized as a leader in our field in Canada, it means a lot to our team."                                                                                           – App Promo Leadership Team
App Promo has also been recognized by Clutch's sister site, The Manifest, a business data and company ranking resource. They include us on their leading Canada marketing agencies list for 2020.
We're proud to receive this award and look forward to helping more client launch successful apps for years to come. Drop us a line if you'd like to learn about our award-winning methodology.