@Apppromo is proud to feature our newest client- Share On Audio
Share your Holiday Music with ShareOn Audio – Music player (Share, Sync, Play On)
Website: https://shareon.tv/
Android Google Play Download: https://play.google.com/store/apps/details?id=co.kr.spika.app.funkiaudio
 ShareOn Audio is an all-in-one WiFi music player for Android. This is different from other ordinary music players. ShareOn Audio does not download files from your computer. Instead, it gives access to your PC directly. You can play all your music in your PC even music in iTunes. Moreover, ShareOn Audio can play your music on your devices through DLNA compatible devices on your Wi-Fi network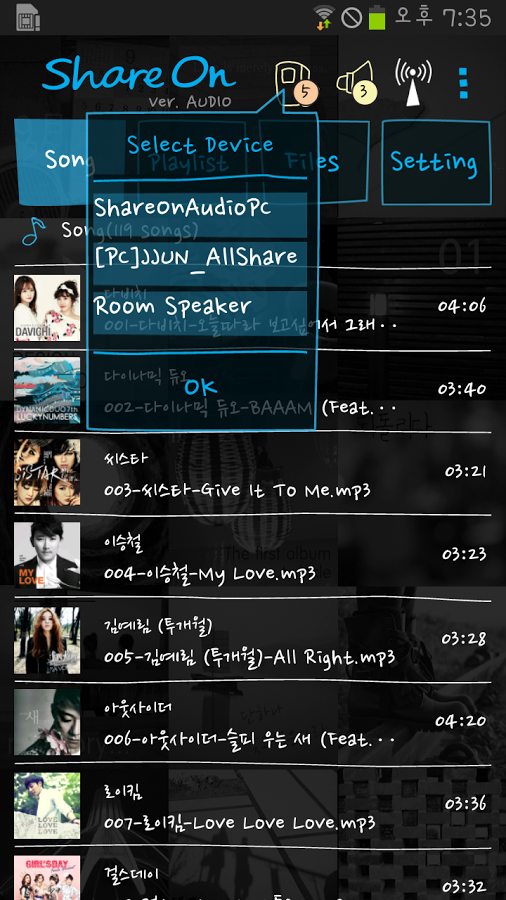 Basic features:
• Various Play Modes: Shuffle, Repeat (all, one)
• Multitasking available
• Sort by category: albums, songs, artists, genres
Additional features:
• DLNA supported
• Folder browser
•  Advanced Search: Auto complete
• Access your iTunes library on computers from mobiles
• XBOX360 supported.
Feature lists

✦Convenient User Interface

• Easily can see the devices list without any settings, when network access point is same between PC, smartphone, DLNA devices.
✦ Access to iTunes Library on your PC from your Android phone.
• Listen to songs on your iTunes library on your Android phone by selecting 'Share iTunes Music'.
✦ Enjoy high quality music with DLNA supported speakers.

• DLNA doesn't require any conversion process of music files, so you can enjoy your music with no quality loss.
✦ Manage music on your smartphone and PC at once

• Giving you full access to your PC on your phone so that you can manage all content on other devices at once.
✦ Browse any content of the remote devices
• Browsing any content of the remote devices with one single integrated view, and create playlists with the content.
✦ Resume Mode Available
• Be able to listen to music by using wireless speakers right where you left it off on your phone.
✦ Brilliant Browsing Speed

• More than thousands of songs on your phone and PC can be browsed at high speed.
✦Automatic Synchronization
✦ Various Audio File Formats supported without Conversion
• Every Android-supported audio file can be played on your smartphone without having to convert, even when files are stored on different devices.
Supported Devices and Computer Operating Systems:

✦ Televisions: Samsung Smart TV (w/ AllShare), LG and many DLNA supported TV and speakers.
✦ Phones: Android GB, ICS, JB / Resolution, + 720P ,+ 1080P(Some devices' resolution is not supported.)
✦ Computer OSs: Windows XP, window 7
Facebook
https://www.facebook.com/ShareOn.Audio
YouTube
http://www.youtube.com/watch?v=hK4xw_pzSlc
http://www.youtube.com/watch?v=BXmHvmvlDgk
http://www.youtube.com/watch?v=x_DbS2Fb0vo