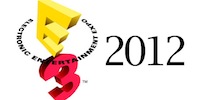 Another E3 is over. We are back from LA and are still processing everything that happened at this infamous gaming industry show. From software to hardware, mobile and consoles there was a lot to take in this year but one thing is for sure – the gaming space is growing and thriving.
Here are THREE things that caught our eye at this year's event.
1. Playing the Odds with Mobile Gaming
We talked to a number of gaming companies and found that there is a definitive emphasis on developing games for mobile platforms. What we heard was that due to the cost effectiveness of developing for mobile versus traditional consoles and because of the more immediate measurable reaction to the games – gaming companies are developing and launching a large number of games for mobile in order to test out what works and what doesn't in the marketplace. Mobile's low cost of entry compared to consoles and its fast and efficient distribution system to reach the market has made it the perfect sandbox to figure out which game is a winner with users for gaming companies something not available with the traditional console.
2. Ubiquity of Gaming and Emphasis on a Second Screen
There was definitely a common focus by the top game publishers – Microsoft, Nintendo and Sony, on ways to play games anywhere you are with on any screen. Microsoft Xbox's SmartGlass exemplified this the most with their app which allows Xbox users to take the game they are playing on their TV and transfer it to any smartphone or tablet that is in front of them. The app can do the same for other entertainment like movies or TV that you are watching on the Xbox. Users can pause anything they are doing on the Xbox and resume on a tablet and smartphone freeing the user up to continue the experience anywhere they want to go. IGN did a great recap of SmartGlass in their article which covered Microsoft's announcement at E3 which you can read here.
3. New Gaming Console Hardware from Nintendo
With most of the emphasis at the show on software whether it be actual games or gaming console applications, Nintendo's new next generation Wii U console stood out as one of the very few newsmakers on the hardware side of things. Where Microsoft took the approach of making any tablet or smartphone be a second screen using software/app, Nintendo created their own physical second screen with the Wii U GamePad controller. A great infographic summary was published by Nintendo Wii U Facebook on there new product highlighting among many things the GamePad's motion sensors and the consoles IBM Power-based multi-core processor.