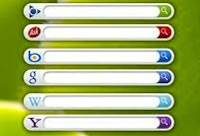 Despite the fact that on-device app stores are still the number one source to find applications, any user will tell you that the experience within these stores is extremely frustrating and fairly static leading to poor discovery of apps.
From the developer's perspective, the process of submitting and updating their applications across different platforms is time consuming and can lead to error in messaging and updates. And as the volume of apps continues to grow, it is becoming more and more challenging to acquire the visibility their apps need to be successful.
To combat both consumer and developer woes, there has been a number of application search engines that have grown in use and attention.
The rise of application search engines is indicative of the problem associated with discovery of apps. They attempt to solve this problem by providing unique and more robust methods for consumers to find applications across platform. They also aid developers and app owners in providing a single point of access to multiple platforms as well as increased and additional insight into their app performance no to mention an additional distribution point.
The app search engine space is heating up with the latest arrival, start-up Quixey, just announcing they raised $400,000. We are sure to continue to see new search engine arrivals to the market with perhaps some of the more traditional search engine players like Google and Bing starting to play in this game.
If you aren't familiar with application search engines, here is a breakdown of three of the heavy hitters in the market to help you get up to speed.
uQuery
uQuery is a social search engine for applications combining search with social networking. uQuery currently only indexes the United States version of iTunes App Store. But where it lacks in platform support, it makes up for in its ability to add a relevant contextual "friend" layer through Facebook Connect.
Like other app search engines, uQuery starts with the search field allowing users to search for applications by name or topic. It also allows users to search by predefined topics much more robust than what is found in the App Store and the ability to search by star ratings and price range. Users can also search by their favorite developer if they so choose to.
Where uQuery differentiates itself is on the recommendations that are offered either from your own network or from everyone in the uQuery network. The issue with gaining suggestions from your own network is that it requires others from your network to have joined uQuery. So it is in your best interest to get more of your network onto using uQuery in order to really benefit from this feature.
uQuery Search results present the same information you would expect to see in the App Store leveraging screenshots, star ratings and description. uQuery adds a social layer to this page by showing users who have liked this app. They have also made it easier to download by using QR codes, similar to what would be found on the Android Market.
Outside of its social search, uQuery also provides a "Trends" report that gives a quick look at what's going on in the USA iTunes App Store. This report illustrates the number of apps published, number of developers, a breakdown of Paid versus Free apps and finally a run down of applications by category. A great resource to refer to when considering developing an app for iOS to get a quick understanding of the current landscape.
Quixey
Unlike uQuery and Chomp, Quixey is a multi-platform search engine that aims to be the source for functional search for apps no matter what device you may be using – smartphones, browsers, desktops and the web.
Quixey prides themselves on providing search results oriented to what you want to do in your own words. Users enter terms such as "baking a muffin" or "taking red eye out" into the search field and Quixey provides results accordingly.
Quixey's results display not just the apps but also snippets about the apps which come from multiple sources which use your search terms to help you decide if the app is what you are looking for. They also allow you to filter by platform and price as additional criteria.
App pages on Quixey echo their mandate to provide you with as much information from across sources as possible. Pages provide information expected from the app stores but layer on additional insight from Tweets, blogs like TechCrunch, as well as questions and other links indexed from the web. All pages provide either one-click access to the proper store to download or in the case of Android, also the use of a QR code.
Quixey's focus seems to be on not only creating www.quixey.com as a destination for app discovery but to gain partnerships around the web to use their plugin and API so that the Quixey search bar is readily available wherever you are on the web.
While the benefits to the consumer are obvious, with their multi-platform approach, Quixey also serves as an easier way for developers to manage their apps across platforms. This feature allows app owners a one-stop shop to control messaging for their apps across all versions as well as a backend that provides visibility into what people are saying about their app across platform.