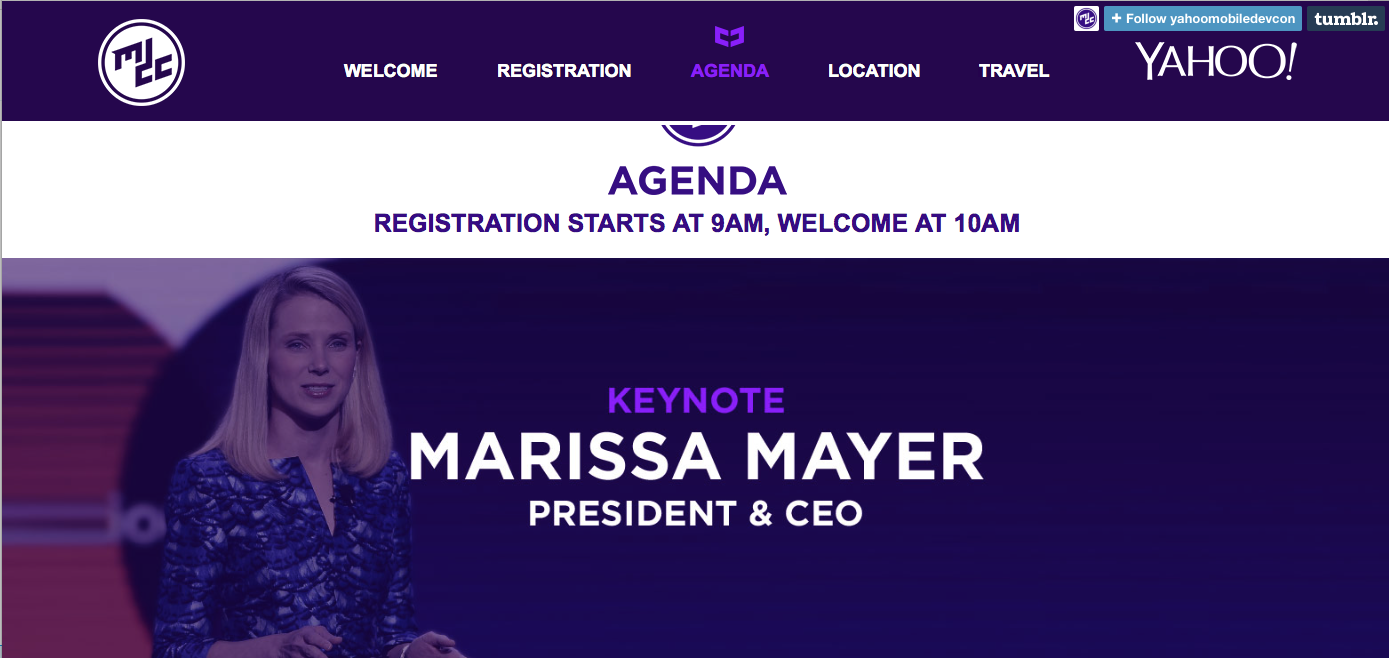 @Apppromo will be attending the Yahoo Mobile Developer Conference (February 19, 2015) which is just around the corner
Check out the Lineup!

Marissa Mayer, President & CEO, Yahoo!
Simon Khalaf, VP Flurry Products, Flurry
Prashant Fuloria, SVP, Advertising Products, Yahoo!
Pravin Savkar, Sr. Director, BrightRoll
and many more you can check out here.

It's Going to be a Packed House!