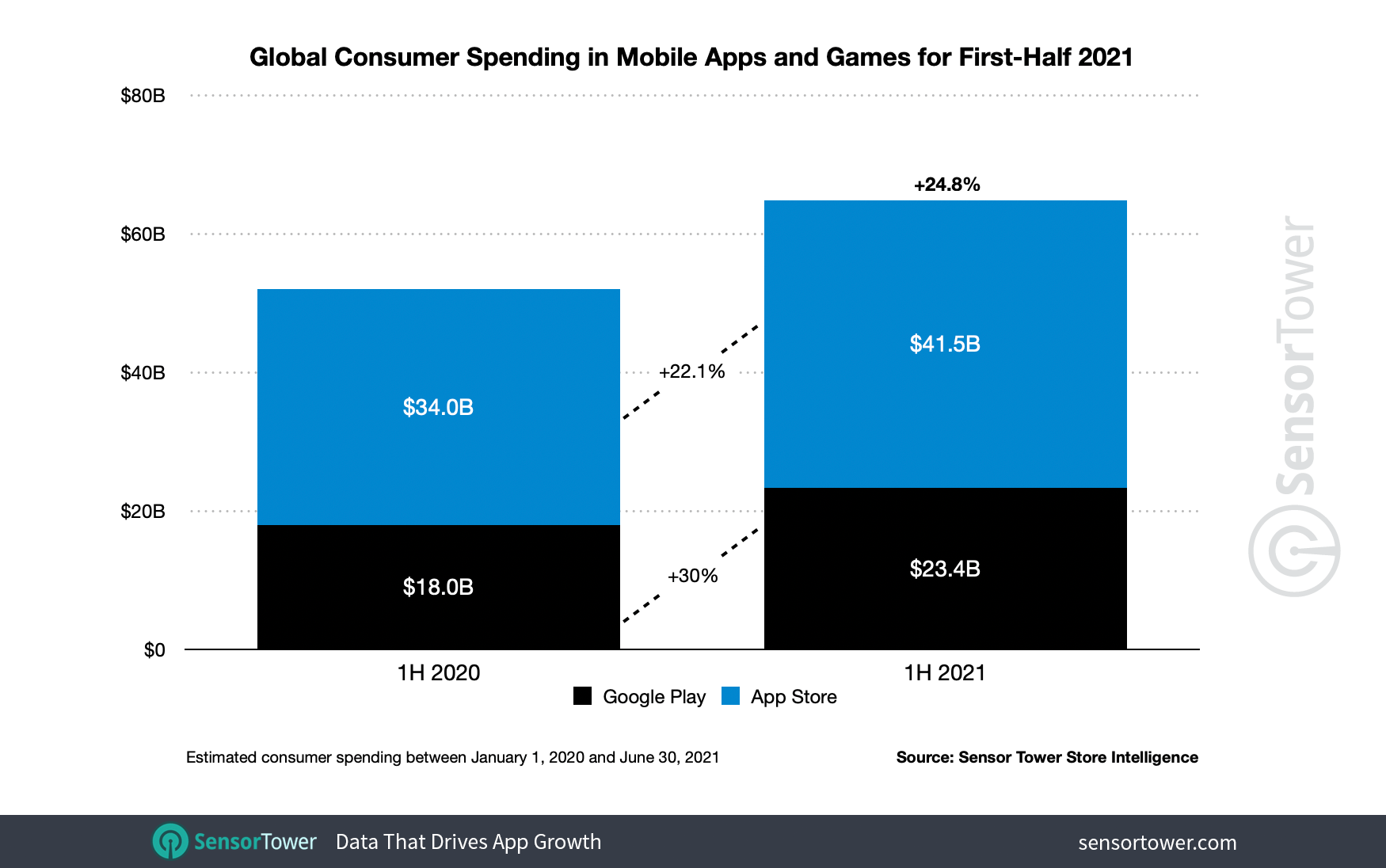 Consumers spent a whopping $64.9 billion in app stores by Google and Apple during the first half of the years, according to the latest data from Sensor Tower.
That's almost a quarter more than they spent in 2020 at $52 billion.
However, growth in 2020 was still higher at a spending boost of 28.4% compared to the first half of 2019 ($40.5 billion).
The Apple App Store is projected to generate $41.5 billion in consumer spending worldwide via in-app purchases, subscriptions and premium apps during the first half of 2021.
Google Play generated an estimated $23.4 billion during the same period, but it's projected that the Google store will grow more strongly during 2021 than Apple.
Revenues on Google Play grew 30% from $18 billion in H1 2020, which is 4 percentage points higher than the same period in 2019. Its growth is driven by markets such as the Philippines.