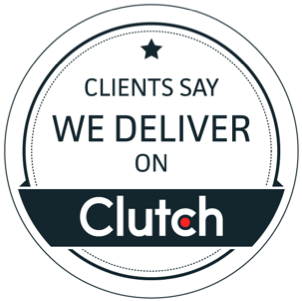 The saturation of the app marketplace has made it necessary to plan a solid strategy to market it during both development and post-launch. Our goal is to help app developers and owners increase discovery, optimize revenue, and position their apps to prepare them for success. Because every app is different, each requires a unique strategy. We will help you minimize the risk of launching your app and successfully monetize it. Fulfilling our promises time and time again has resulted in Clutch declaring App Promo as one of the leading Facebook advertising agencies.
Clutch is a B2B ratings and reviews website located in downtown Washington, D.C. Their mission is to connect clients with service providers who will be the right fit for their projects. To help make clients' decisions as easy as possible, Clutch analysts first segment the vendors according to industry and location. Then, they assign two scores to each: Focus is determined by the services they offer while Ability to Deliver is dependent on a number of factors such as market presence, work experience, and client reviews. Clutch ensures that each review is verified by a member of their analyst team, who conduct the interviews with past clients over the phone or online. An in-depth questionnaire allows them to collect all of the details of previous projects. Our clients have come to a consensus, resulting in a 4.8-star overall rating on the site. Take a look at what some of them had to say:
"We created a full experience on the game landing page as a result of our engagement with App Promo…increasing our new subscribers from 48,000 to 50,000." – Senior Digital Marketing Manager, Children's Television Network
"The staff at App Promo is very diverse, has great relationships all over the world, and is a pleasure to work with." – VP Content Marketing, Mobile App Startup
You can also find us on The Manifest, another site ran by Clutch. It publishes business news, insights, and best practices while additionally listing us among the best app marketing agencies in Canada.
Another site that Clutch recently launched is called Visual Objects. It hosts portfolios so that digital marketing firmslike ourselves can showcase our past work to possible clients.