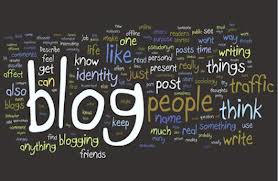 An important part of getting the word out for of application is the use of press. In this week's App Marketing 101 article we look at how to write an effective press release and use PR and Blogger connections to maximize visibility of your app online.
Whether you take a formal route of writing and distributing a press release or informally reach out to your favorite blogs, the value of being featured online is both immediate and long term.
Short term, readers of blogs, news sites and traditional publications where your release was picked up will read your story. Longer term, however, those stories that were published online will be an important part of your search engine marketing, being available as results when users search for keywords related to your product.
Writing a Press Release
Before writing any press release, make sure you clearly understand what message you want to convey to your audience. Ask yourself:
What is the news?
Why is this important to my audience?
Launch announcements, success stories, use of new software features or technology or how your app may be advancing efforts in your industry are all great ideas for a press release.  But really, anything is release worthy as long as you clarify the benefit for users to read your story.
Press releases are best when kept short and to the point. Usually between 400-600 words is effective. It is also wise to organize your release into small paragraphs so readers can quickly and easily digest your story. Keeping your release shot will help you focus on only the most important information as well as have it all ready for republishing online especially as a blog post.
The two most important elements of your press release are your headline and your first paragraph.
Your headline needs to be catchy, descriptive and illustrate what the news is and why it's a benefit to the audience. It should always include your app name.
If your headline provides the what and why, your first paragraph will focus on the who, where and when. Your first paragraph continues to flush out details related to your headline and should always include your call to action, which, most always will be to download your app.
Your press release should be written so that it provides all of the salient points of your story. For your app, you will want to make sure it's clear:
What your app does?
 Why is this app needed?
Who is your target audience?
What platforms is it available on? And where is it available?
What are the features of your application?
You will want to make sure that you have all the necessary elements in your release for bloggers and the media to use to create a story. This should also include a quote from yourself, a brand owner or C-Level executive that can easily be lifted to include in any story.
Lastly, be sure to include a valid and available contact at the end of your press release that can answer questions, provide more information or arrange for an interview.
Above all else, make sure your news is interesting, spelled correctly and is accurate.
Your Release & Search Engine Optimization
A significant benefit of your press release is that it will exist on the internet as a search result. This is why writing your release with keywords in mind is extremely important.
When it comes to optimizing your release for search, focus on your headline and your first paragraph (especially the first few lines of your press release).
Leverage keywords you have confirmed work through paid media campaigns and your website if they are available. Lean on available online tools like Google's Keyword Tool to help identify what words provide the most results.
Using your keywords will take some creativity. You will want to make sure that these words aren't just listed randomly. And especially do not want to risk
Distributing Your Press Release
The most effective way to distribute your press release is through the use of online PR sites.  They are especially useful if you don't' have connections with the press or have a press list created.
PR sites not only distribute your release to their network. They will also provide analytics and reporting which will illustrate the number of impressions your release has been read, the number of media deliveries as well as the number and names of publications that have picked your story up.
Bloggers & You
PR websites are great for distribution, but their networks often don't focus on the independent blogger.
Gaining blog attention is critical when it comes to today's press.  The intimate, independent and niched nature of blogs has made them an essential information online source for all audiences.
Identify blogs that are related to your app. Mobile blogs, technology blogs and blogs by platform are a great place to start before looking to industry and subject matter verticals.
Start building relationships with those bloggers by reading, commenting, following and liking their site.  The better your relationship with a blogger, the more likely they will pay attention to an email from you when you have some news to share.
When contacting bloggers with news, don't just send them your press release. Do some of the work for them but providing a synopsis in your email focusing on the five W's: who, what, why, when and where questions any story needs. Include screenshots, links to videos and your app store product page and most importantly, promo codes or actual binaries to test and try out your app.
Maintaining a list of bloggers that you have reached out and noting your success or interaction with them will come in handy for future stories you will want to run. Overtime, this will become your own press list you can you use for ongoing press for your app.
Prepare for Interviews
With the word out to the media and bloggers, you will need to be prepared for interviews. Interviews can come in many forms: over the phone, via webcam, in person or by email.
A great interview tip is to minimize the amount of talking you are doing and let the interviewer guide you through the process. Stick to answering the questions. Keep it simple and to the point.
Requests for interviews happen most often after your press release or outreach so make sure that you are accessible and are on top of your emails and answer unknown numbers on your phone.
Utilize Review Sites
Beyond blogs a great online resource for app discovery are app review sites.
Most app review destinations have a link on their site to submit your app. Don't forget to include promo codes if your app is premium. Most often, your press release won't come in handy for these types of sites, but the elements in your press release – app purpose, audience, benefits and features, will, so be sure to leverage this information when you submit your app.
Although most of these sites are free, many of them have started using an advertising model where you pay to be featured or reviewed on their site. Prices are usually less than paid media but do your research before paying for placement. You will want to know the traffic and the audience of the site before sending the funds.