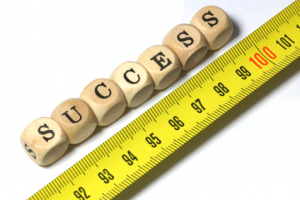 What all marketing efforts boil down to is results. For applications, the most common metrics are usually either downloads or activity. In this final article in our 10-part App Marketing 101 series, we break down what you need to know to properly assess your marketing efforts for your app.
Although results are gathered at the end of any marketing campaign, it is imperative that analytics and monitoring be considered right at the start of any effort. Metrics are intrinsically tied to the goals and objectives of the campaign. It is during the planning phase of your marketing effort where you not only identify these goals but should also be detailing how you will measure each objective in order to determine if they are successful or not.
Once you understand what data you need to collect, you will need to pinpoint what methods or resources you will need to gather that information. Understanding the methodology you need will ultimately influence the decisions you make in implementing your marketing efforts – which is why it is important to do this all upfront.
When the campaign is underway, don't wait until the end to start to look at the data. Monitor your results throughout your efforts to see what is working and what is not and make the necessary adjustments. Just be sure that you give your choices enough time to culminate before changing them up again.
At either the end of your campaign or at particular milestones in your ongoing marketing, you will want to put all the pieces of information together to gauge the full impact of your efforts. Identify and celebrate your successes but don't be afraid of points of failure as these are valuable learnings to take into your next attempts.
What to Measure?
The short answer is to this question is everything possible, but here are some typical metrics you should be collecting and analyzing in your marketing efforts.
Product: Downloads, unique users, page views, session length, time of use
Pricing: Purchases, in-app purchases
App Store Marketing: ratings & reviews
Social Media: Fans, followers, active users, post views & impressions, retweets, demographics
Paid Media: impressions, clicks, click-through-rate (CTR), cost-per-click (CPC), cost-per-acquisition (CPA), social impressions
Search Engine Marketing:
Contests: participants, page views, session length
Press & Blogger Outreach: media deliveries, online pickup, positive/negative sentiment
Community & Networking: thread/discussion activity
Analyzing App Downloads
When it comes to apps, the first metric that comes to mind is downloads.
When looking at your downloads, consider more than just the total number. Look at what your peak times are for downloading to help determine key time slots for future marketing for your users.
All app stores provide geographic information that should be taken advantage of. Breakout your downloads by country to determine your geographic heat spots. Doing this will help identify where the most interest is from your users, another insight to take into future marketing and product efforts.
If your product has both a paid version and a free trial or "lite" version, analyzing your downloads for both during the campaign will help you assess your pricing model. Are  those that are downloading your lite version converting to paid? If not – look to either the process to upgrade or the price point.
Ultimately, while running any elements of your marketing campaign, you will want to look back at the impact of these efforts on your downloads. To gauge the full impact, compare significant amount of download data pre-campaign against the campaign period (and if possible also against post-campaign results). Additionally,
Before any marketing effort, be sure to baseline your downloads to allow you to quickly identify if your efforts are producing growth. Calculate both the total downloads prior to starting your marketing efforts as well as your average daily growth and use these numbers to compare against results during the campaign.
Looking at activity to understand your true user
Although downloads are a good stat to focus on in terms of interest in your app, if your goal is to understand the use of your app you are going to want to include activity as a core metric in your monitoring.
There are two main places to gather information on usage of your app. The first in in the app store via the reviews and ratings attributed to your app. Keep an eye on these as you continue your marketing. Are you increasing the number of reviews and ratings? Have these improved with your marketing efforts? What are your users telling you during this time?
As ratings & reviews are being calculated along with downloads to help position applications in storefront charts and features, it is definitely something you will want to include as part of your marketing goals.
The second place collecting data on your user's activity is within your app itself, well that's if you planned ahead in your product development to include statistics to do so. Implementing an analytics package when developing your app will go a long way in helping you truly understand the success of your app.
Take a look at the activity within your app during your marketing. Do you see spikes in activity that correlate to your campaign elements? How do these compare to the increase you may be seeing in downloads? Are new users staying an using your app or downloading it and leaving it behind? What areas are they most interested in?
By analyzing user activity – you will get a better sense of the longer term impacts of your marketing efforts. These metrics give insight to your users rather than those that are simply interested in your product, perhaps because of compelling positioning in your marketing campaign (short-term impact of marketing).
Analyzing PR & Online Buzz
A core part of any marketing campaign is to get the word out. Whether this is through a formal press release over the wire or through a more personal outreach to bloggers and online publications you are going to want to understand how successful your PR efforts have been.
If you are using a PR distribution system to send out a press release, some of these metrics are easily available via the reports they provide. Look especially to both the number of online pickup achieved through their network and the types of sites that ran your release.
If you are reaching out to press and bloggers through an email system, look to your open rate to gauge interest and then search online using keywords from your release to understand who ran your story.
Without investing in tools or systems that are devised to do so, the best way to gauge online buzz is through good ol' fashion search engines. Search for your app name or other keywords during your campaign and make note of the sites that mention your product.
A great way to track reader usage is through URL tracking sites like the use of bit.ly. By converting your download page link, for example, into a bit.ly URL you will gain a better understanding of the traffic pushed to download your app from referring sources.
Of course, you will ultimately want to look to your downloads and usage during this time to gauge impact of the posts achieved to see if they result in achieving your overall campaign goals. This won't be a one-to-one correlation but you will be able to infer spikes of download or activity during peak periods of online buzz, especially if this is isolated from other marketing campaign elements.
Understanding data from Paid Media
Out of all of the marketing resources you utilize in your campaign, paid media will come with the most amount of readily available real-time data.
When running mobile, online or search ads – it is best to split-test. Run a couple of versions of your ad at the same time and then look to the analytics provided to decide what is working and what needs to be stopped or changed. Monitoring this continually through your campaign will not only improve the active campaign's overall results, but it will also teach you what to continue in future marketing efforts.
Whether it is during the campaign or at the campaign end, you are going to want to look not to the impressions made during marketing (unless your goal is pure brand awareness) but rather the connections or clicks made during the campaign. This is where the click-through-rate is important or as it is usually denoted "CTR".
You will want to understand what a good CTR is for a campaign in order to quickly make a decision if the campaign is worth putting money into. Although these are always specific to the network and ad trafficked, industry CTR averages are available for speculation online so take a look at these conversations to help put things in perspective. Ultimately, you will want to run a few test campaigns yourself on various networks to really understand what to expect in using paid media for marketing your app.
Measuring Social Media
Like online buzz, you will want to look to your social media efforts during marketing to understand how they helped deliver results.
Facebook makes this incredibly easy through the use of their Insight tool if you are a page administrator. This tool not only breaks out user activity, but can also provide data by post (impressions, activity) and demographic. Like Paid Media, you can use the data in Insights to see what type of posts are working for your community and which are not. Outside of Facebook's Insight reports, use tracking services like bit.ly to understand who is entering your community to ultimately download your app.
For other social networks, like Twitter, you will need to lean on third party metric systems to really get a sense as to how your marketing efforts are doing within these communities. However, without investing too much money on these services, you will be able to look to your follower growth and perform searches to see what people are saying about your product. Again, the use of a tracking URL will also help to determine referral traffic to your download page. But unlike Facebook, most other social networks are not yet well set-up to provide you with additional data (like number of reads on your tweet etc.) so if this is of interest to you, you will have to look for alternative analytics solutions which do exist to integrate with.
Regardless of social network, you will want to look to follower or fan growth and sustenance as a metric to indicate interest in your brand and use of any download links