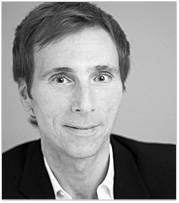 Gary Yentin is a Senior Mobile Executive, with over fifteen years of experience managing strategy, marketing and sales, for established and startups in the entertainment, new media and technology sector.
For the last ten years Gary has focused on mobile technologies including content development and distribution in the capacity of Vice President at m-Qube (now VeriSign) and mobile monetization including advertising, marketing and promotion at Admob, Enpocket, Nokia, Jumptap and Quattro where he helped build and monetized the largest mobile entertainment gossip portal.
Gary currently focuses on discovery, distribution and monetization of mobile and tablet applications across all platforms (iOS, Android, BlackBerry, Nokia & Windows) in his role as CEO and founder of App-Promo.
Gary can be reached at gary@app-promo.com.