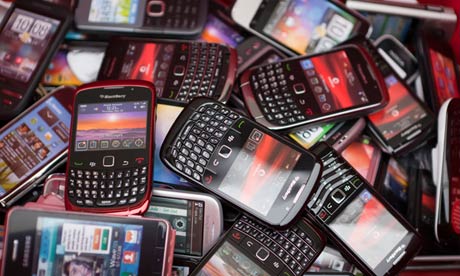 It's a mobile-first world and businesses must ensure that they're along for the ride. That was the resounding message from Gary Yentin, CEO and founder of App Promo. Yentin spoke during last week's Dx3 2013 conference in Toronto.
Currently there's an over-saturation effect on smartphone users, with over two million iOS and Android apps combined. Unfortunately about 80 per cent of people who make apps do not make enough money to cover their cost of development.
"A lot of people have very good applications but discovery is really the challenge," said Yentin. "They do it for their creativity and they want to get noticed, but at the end of the day they have to make money."
Yentin offered five key points that brands and startups need to know about mobile.
1. Changing Brand Dynamics: Companies need to follow where their customers are, and customers are on their phone. Yentin told the crowd about a recent trip to Barcelona, Spain where the majority of people access the Internet solely through mobile. Agencies and brands need to understand that a mobile strategy is as important as a digital strategy and consumers largely depend on their information through their phone.
"Mobile becomes a 24/7 part of your environment and if brands today want to reach that audience they're going to find them on the phone," he said.
2. Shift in Demand for Emerging Apps: Apps have an interesting life cycle, peaking for a short period of time and later forgotten. While tablet users like apps they're actually more browser-oriented, likely because they have more time. But if the brand or the individual wants a rich experience it's going to be through an application (which are both expensive to maintain and require consistent support).
"The demand for that content is rising and I think we're going to see even more people use their phones for different retail and commerce purposes," said Yentin. "It's really going to affect us in day-today life from the morning to the evening."
3. Mobile is Our Everything: If companies are preparing to go in the app space they must develop a strategy, have a plan and do some marketing. Content that was traditionally accessed over print, radio and television is available on mobile and companies need to be aware of that. Apps intersect every part of our lives, so there's not much one can't access via mobile. "The one thing that I saw in Barcelona is the single way people communicate is through their phone," said Yentin. "That changes the whole pattern of how they value and use the phone."
4. Mobile is Influencing Shopping in Canada: Those in retail must have a mobile strategy, as consumers demand the ability to do the research before they make the purchases. A real shift is occurring in consumers making purchases via mobile rather than the web. Several top retailers are reporting that they're receiving 65% more mobile sales than online.
5. Wide Adoption is Impacting Use: Carriers are going to realize that they'll be marginalized in this space. Yentin cited the change in SMS demand after wifi accessibility combined with game-changers like iMessenger, BBM and What's App bypassed its business. Furthermore, the demand for consumption of content on mobile devices is increasing enormously and this will put pressure on bandwidth in the future.