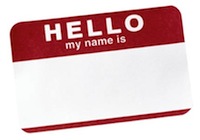 One of the most popular services we provide at App Promo is ASO or App Store Optimization. Our App Store Optimization service includes a thorough review of how your app is positioned or will be positioned within the app store and recommendations on potential changes that would better serve your app within this environment to increase discovery and sales.
We have created a series of articles that break out 5 tips we have found to be most useful when it comes to optimizing your app within a storefront. This is the first post of the five. In this post, we will take a look at one of the critical marketing elements of your product in the app store – your App Name.
Your app name is at the core of your product brand. This along with your icon act like the cover of a book for your app. It is essential that your app name be creative, thoughtful, enticing and indicative of what your app does but often times app publishers forget that it is also critical that the name itself contains keywords which are core to your app.
The name of your app is one of the strongest areas search engines both within the store and outside the store online will use for search discovery. For this reason, it is important to think about what your user will search for when they are looking for your app and consider using some of these keywords in your name. If your app is an Apple Puzzle game that be sure to use Apple or Puzzle in your app name somewhere, for example.
In addition, as mobile app store users make most of their download decisions within the list of apps they scroll through on their device, it is essential to grab their attention with your name. Using keywords which accurately and succinctly describe what your app is all about will help users understand in the a small amount of time what your app is all about and will help increase downloads but more importantly qualified downloads of your app.
Here are some TIPS when selecting a name which is optimized to market your app using keywords:
Select a name that has something to do with the core offerings of your app – don't be afraid to state the obvious here
Be creative but don't sacrifice clarity for cleverness (again a spade can be a spade)
Identify keywords for your app by thinking like a user and figuring out what they would search for and include some of these keywords in your name
Look to your direct competitors to understand the format and keywords used in their app titles to learn from those around you
Utilize a two part name separated by a dash or a colon to free up room to use keywords e.g. Monkey Madness – Kids Puzzle Fun
Look for the next post in this App Store Optimization article series next week at www.app-promo.com.