We here at App Promo are ecstatic to be included in this year's list of New York leaders by Clutch. We are one of those companies who are paving the way in business and truly creating a name for themselves.
We have showed ourselves as strong contenders in the Social Media and App Marketing fields, and Clutch has seen that, and is honoring us for it. Clutch is a reviews and ratings firm that takes their specialized algorithms, and runs a variety of research and data on companies all over the world, and for this press release specifically, all over New York. They then take the time to not only look at numbers, but speak to our clients, and get a first-hand account of the work we have provided.
Our clients have said, "They were really proactive to show what they were accomplishing throughout every step." And another said, "They're excellent. They are hands-on and available anytime."
After all this work that we have put in to delivering our clients the best, and Clutch, for putting in the research to name leaders of a variety of business service areas, we are absolutely thrilled with the benefits we are receiving. We also appear as a top social media company in New York on Clutch's sister website The Manifest.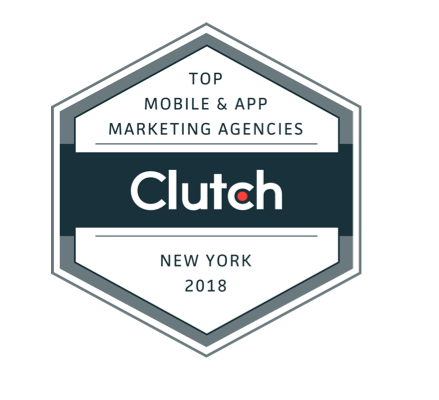 For more information on Clutch and their research and press release processes, our profile, reviews, and overall company, visit Clutch.co.